Communicate with nuance, execute with actionables.
Creative reviews, without the tedious meetings
With rich comment groups and Actionables, you can now get your design team aligned with goals and tasks without repetitive meetings and huddles.
Explore the workspace
Review your campaings landing pages across all platforms
One space to view and review your landing page designs across all shapes and sizes.
Explore the workspace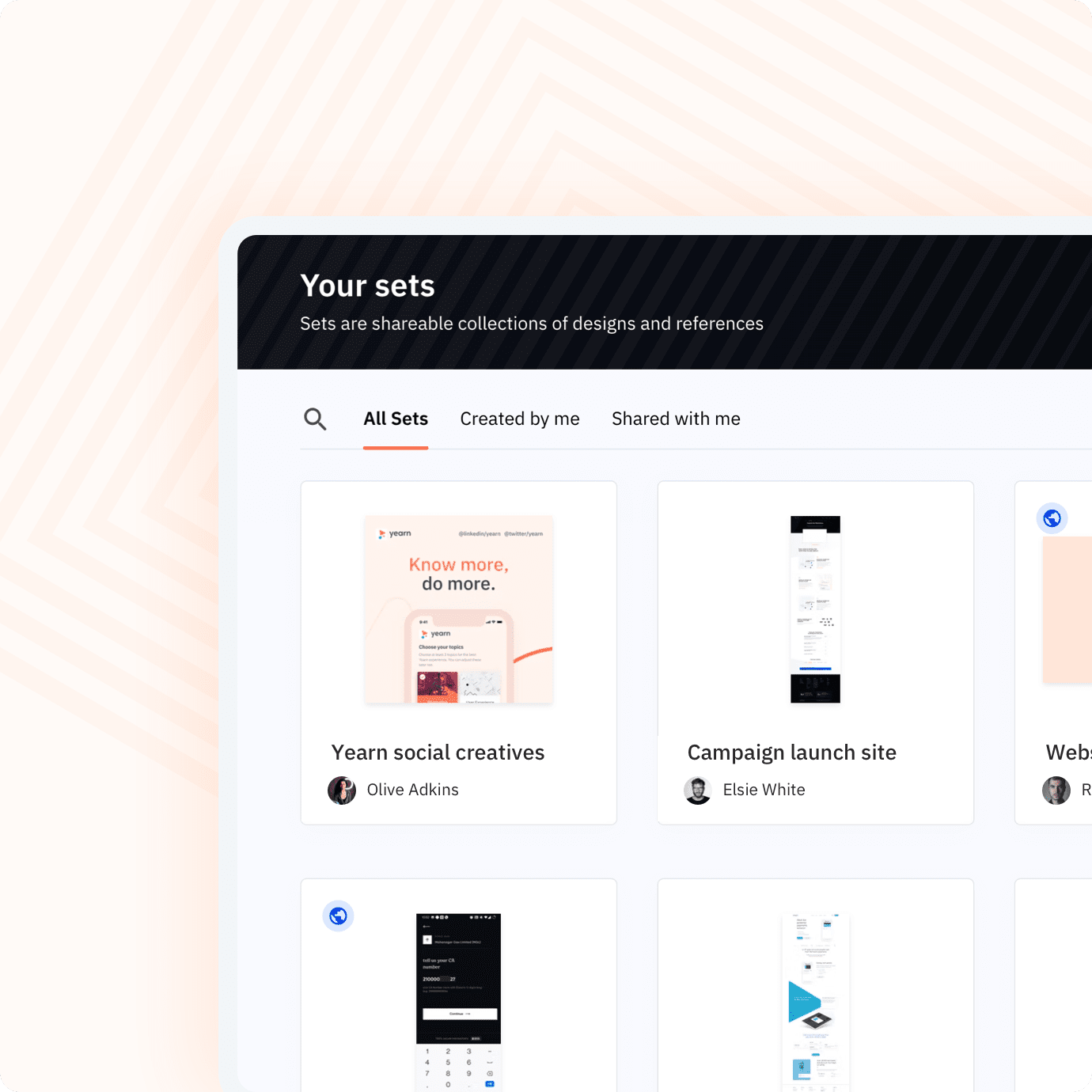 Organize and review creatives with your team in your own time
Sets on Cassini provide a convenient, yet well structured place for you to organise out any creatives and set up feedback notes for the same.
Explore the workspace
Stay inspired with creative collections and discussions around them.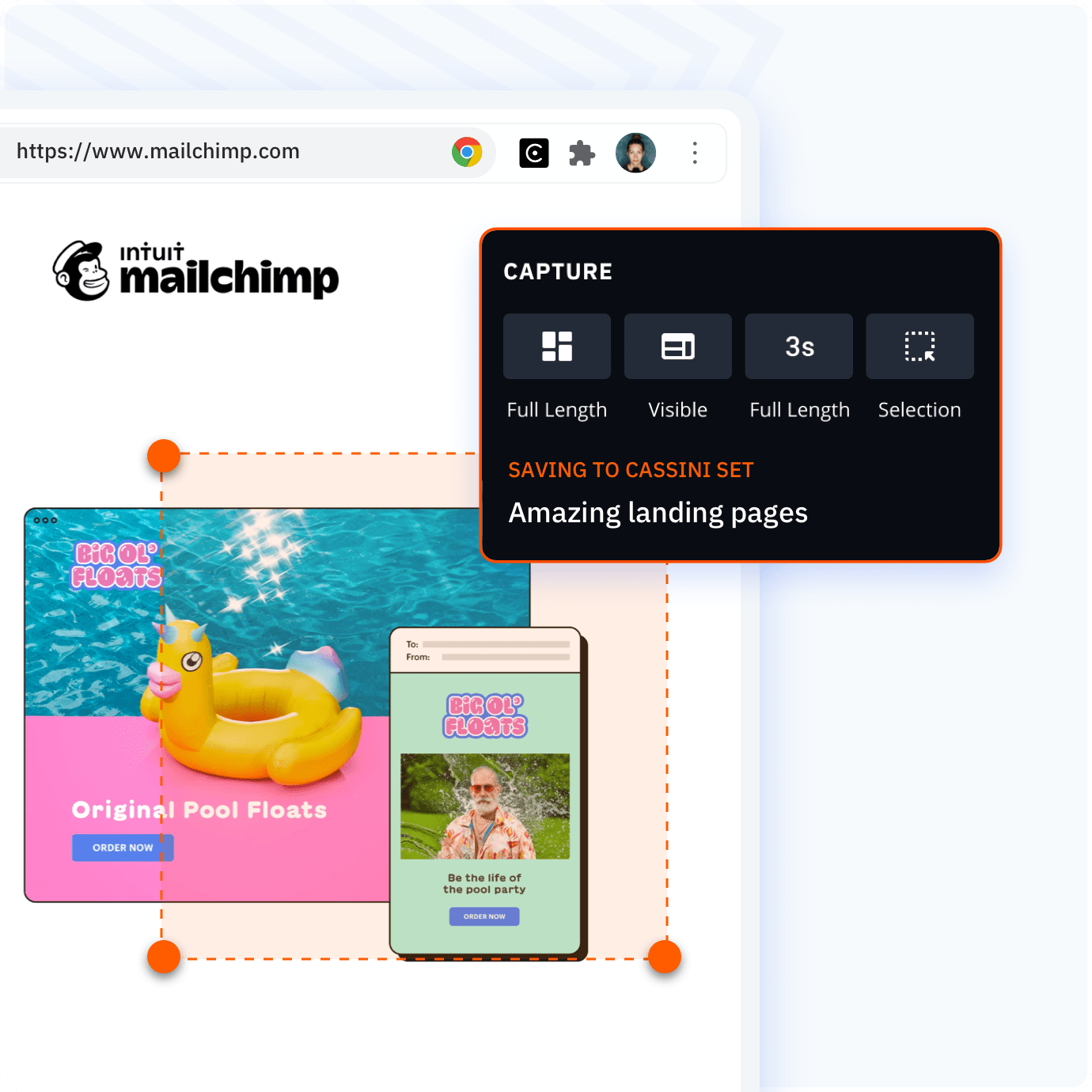 Collect inspiration, wherever and whenever is strikes
Use the Cassini Chrome extension to gather up anything you find important or informative off the web, in just one click.
Get the plugin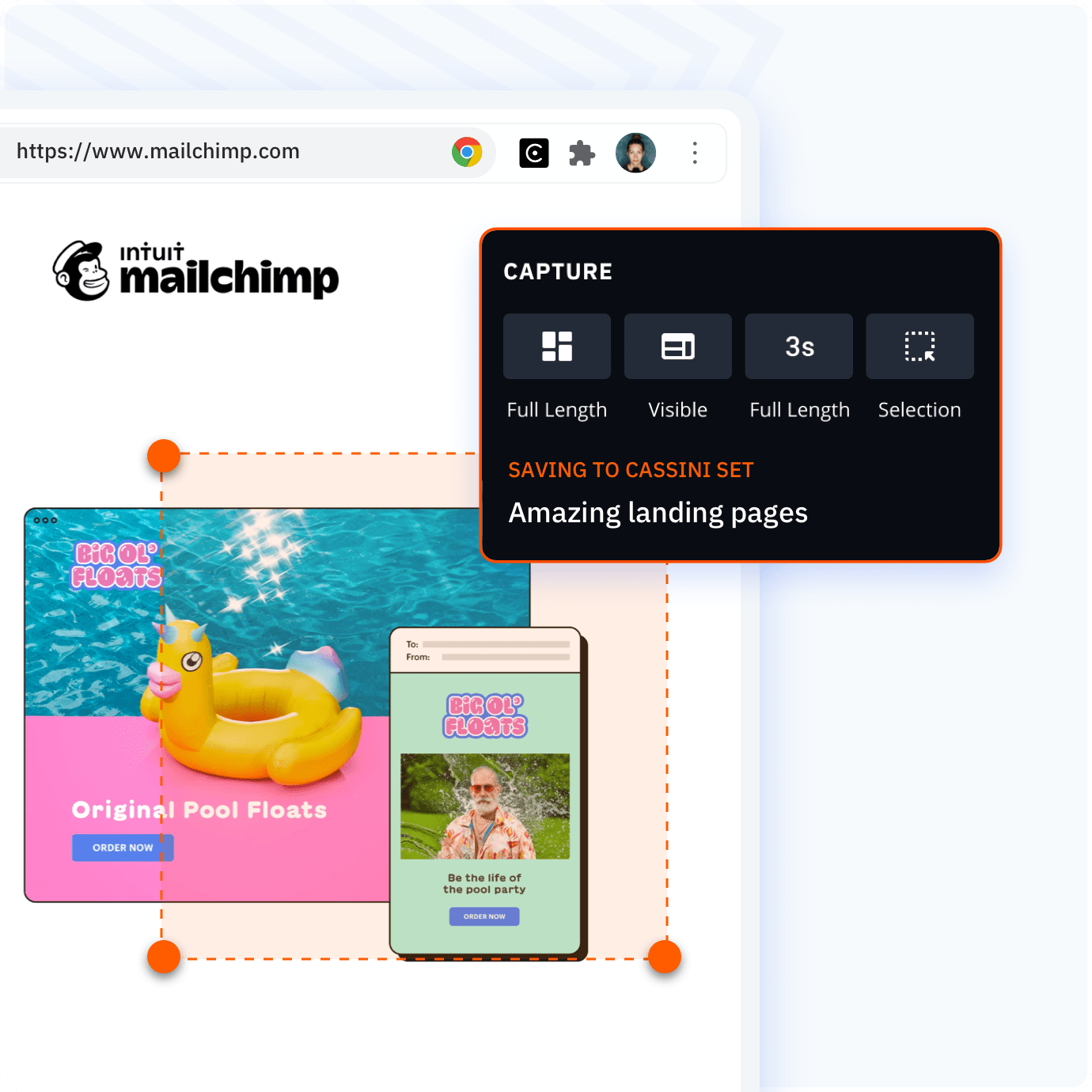 Discuss your creative inspo with your team and build atop that
The collections you create using the Chrome extension can be shared real time with your design team in order to get going with commenting on what works, and what your team should go ahead with.
Get the plugin
View more solutions